What is Microtribology?
Microtribology deals with the mechanical behavior of homogeneous materials in the sub-µm range. Another area of ​​activity is the analysis of solid material, which cannot be characterized in the macro or micro hardness measurement method, or only with great effort. Friction tests are also carried out. The method is also very well suited for strongly curved surfaces (see picture).
Resolution of Z- and X-axis: 10nm

Lowest velocity: 0.2μm/s

Greatest velocity: 2000μm/s
Micotribology and the LNP® nano touch – Possibilitys
Normal force and friction force can be measured in one run, there are also continuous registration options as well as precise visualization of the static and sliding friction coefficient.
The right picture shows the roughness measurement on a watch shaft.
Curious about more analysing methods at LNP® ?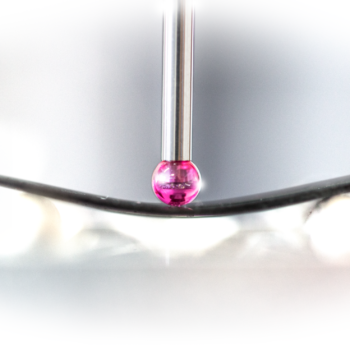 A great advantage of the LNP® nano touch is that you only needone device for the three- and two-point measurements.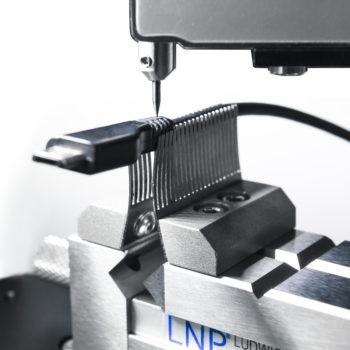 The determination method by LNP calculates the young's modulus at any point of load and unloading curve.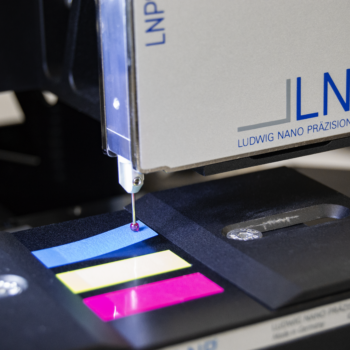 Naturally the LNP® nano touch can not only measure the measurement force while penetrating the workpiece, but also while leaving…